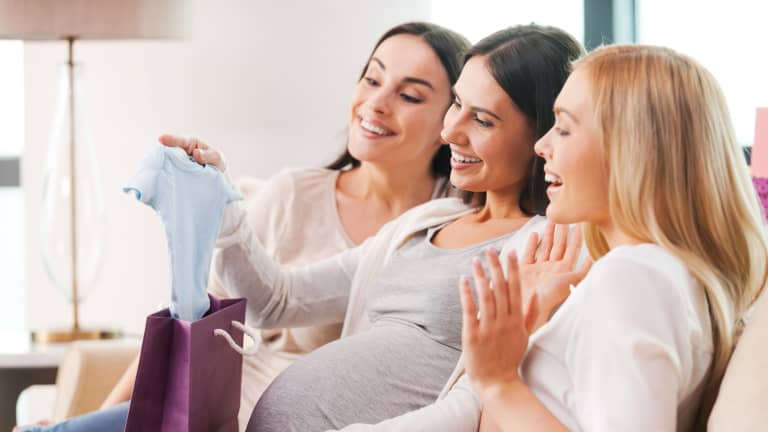 Woman and Her Boyfriend Make the Cutest Baby Gift Basket Ever For Her Expecting Sister
This future auntie is making sure her niece is already spoiled with a custom gift basket the mom is never going to throw out.
Welcoming a new little life into a family is always exciting, and the way some of us show our love is by giving expectant mothers truly unique gifts. And while the essentials are absolutely necessary (no really y'all, moms want the diapers over the wipe warmer) the ones that touch moms are then gifts that really have their little person in mind.
Which is exactly why Miroslava Pedroza  (@miroslavaxo_) and her boyfriend constructed a gift basket full of essentials that was extremely personal and beautiful. Taking a simple crate, wooden rods and some majorly creative decorating, they constructed a gift basket/clothes hanger fit for the little princess her niece is sure to be. 
Perhaps the best part is that that this sweet little basket will be perfect to hold onto if the little girl is super into playing dress up and costumes. We also love how much time and effort went into making this a reality, but was also practical and served a purpose. The mom-to-be also clearly enjoyed the sweet gift too. 
Here's to hoping Sophia keeps being surrounded with all that love and creativity. She's destined to go far with all that in her corner!