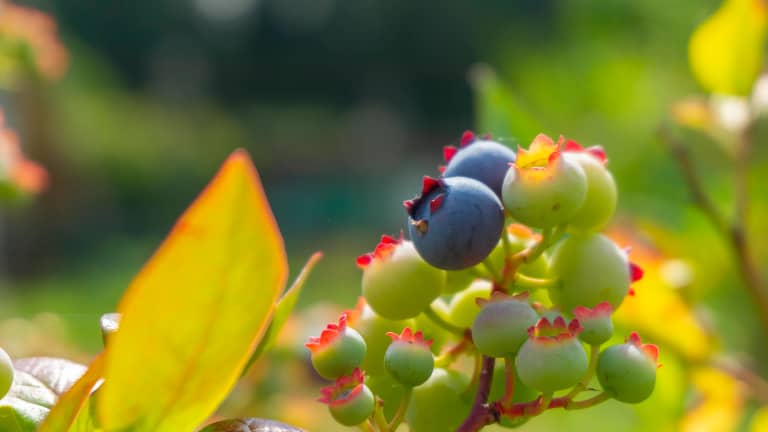 Smashing a Blueberry In Some Dirt Will Actually Get You a Whole Blueberry Bush
If you have a blueberry, some dirt, and a water bottle, you'll have yourself a whole new plant baby to love.
For those who are just getting used to the idea of growing their own plants, it can be a little hard to remember that nature always finds a way. We often think of gardening as some sort of wizardry, which to be fair in *some* ways is extremely accurate. In reality, all it takes is time, patience and a little know-how.
It's also a fallacy that gardening has to be expensive and that you have to spend a ton of money to yield the best results. In truth, you really just need the basics. TikToker Armen Adamjan has made an entire career out of making gardening accessible to everyone. His latest cool trick? Turning a single blueberry into an entire bush. 
All he does is squish a single blueberry, put it in some dirt, lightly water it and use a recycled bottle for some humidity. Once the plant pops out, remove the bottle and let it grow to 6 inches. Once it reaches at least 6 inches in height, plant it in your garden and wait for the fresh bloobs to grow. 
Bonus Tip: If you want to yield better results just smoosh a couple more blueberries right into the soil alongside it. One of those bad boys is bound to bloom!