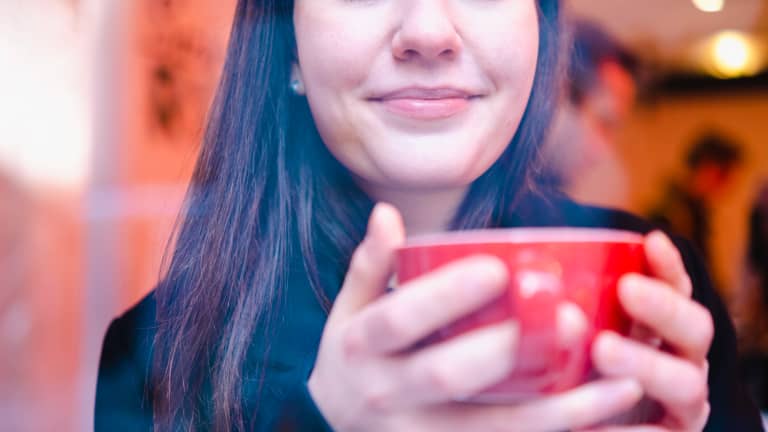 Woman Brilliantly Hacks Ikea Cabinets to Create Gorgeous Coffee Nook
Mom of three explains how she transformed a boring corner into a coffee oasis.
The Arena Media Brands, LLC and respective content providers to this website may receive compensation for some links to products and services on this website.
Coffee lovers are without a doubt some of the most passionate people out there. In fact, we prefer to have all interactions *after* we've had our morning cup. When a ritual is that strong and essential, isn't it a good idea to honor the space you're creating it in?
Maybe it isn't quite that deep for DIY home renovator Annie, but she sure knows how to make a gorgeous space for bean lovers. The mom of three who bought a fixer-upper with her husband Joe got over her fear of power tools and has been documenting her renovation journey on her blog Champagne Chaos, with her latest project being this cabinet makeover made complete by a café worthy coffee bar.
Beginning with Ikea cabinets, she built supportive structures to hold her unique cabinet design. She elevated it by adding trimming and details and giving it a custom paint job. Once everything was painted and in place, she then worked on crafting the coffee bar which is full of simple details that make it truly pop.
The cost for this little renovation was roughly about $2,000 thanks to saving on labor costs.
Getting over your fear of power tools has its perks (pun absolutely intended).