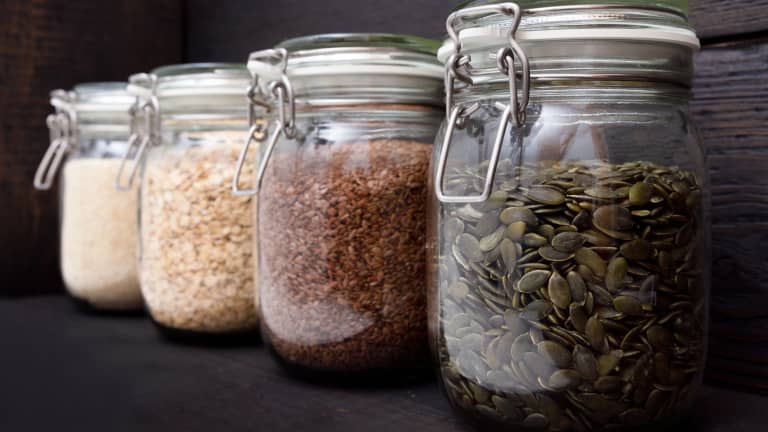 Fill Dead Space In Your Kitchen With Fun and Functional Shelves
Don't let perfectly good storage space go to waste (and make it beautiful too)!
Whether you have a small kitchen or one that just has a few awkward pockets, there are always ways to utilize them for maximum storage. Those strange dead spaces are prime opportunities to make room in the cabinets for more snacks, people. It is imperative that we make good use of them.
And don't think you're subject to shoving weird storage racks in the corner and calling it a day. Oh no. You can absolutely make it a beautiful space that is as fun as it is functional. Take for instance that wall space off the refrigerator cabinet. It's just big enough to present the perfect opportunity to beautify and make good use of the space. 
This TikTok DIYer made the most gorgeous spice rack and storage area using beautiful labeled cannisters, rich wood shelves and textured woven baskets. While some in the comments were claiming that they though it was "too cluttered" many pointed out that for folks who are limited on space, this could make a world of difference. 
And truly, "cluttered" or not, this sure beats rifling through cabinets looking for spices and other essentials. We love how homey it looks, and are absolutely eyeing up the sides of our fridges to do the same!