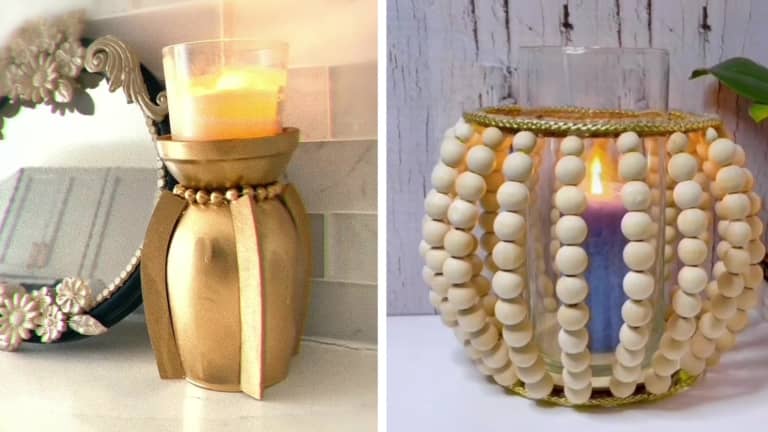 Who Needs Pottery Barn? DIYer Shows How to Make Trendy Candle Holders Using Zip Ties and String
Don't dish out the big bucks on décor, you can make your own impressive pieces with a little glue and ingenuity.
I am a sucker for a good home store trip. Pottery Barn, HomeGoods, At Home, you name it, and I could spend hours in there looking for pieces to "complete" my home. But I cannot tell you how many times I walked away empty handed, either beat down by the exorbitant prices or not find anything that fit my style.
That's where being a crafty person can swoop in and save the day; especially if you're smart like TikToker @mydiymycraft, who uses simple materials for stellar results. Their latest creation, a gold candle ring, was made with some of the most unexpected mediums. 
Using metal rings, hemp string, zip ties, hot glue, and gold spray paint, they created something truly unique that makes a candle pop. The best part is tha tthis is totall customizable, You could paint the zip ties one color, the details another and leave the string natural if you so chose.
Now excuse me while I rummage through my craft supplies to see what crazy stuff I can come up with!