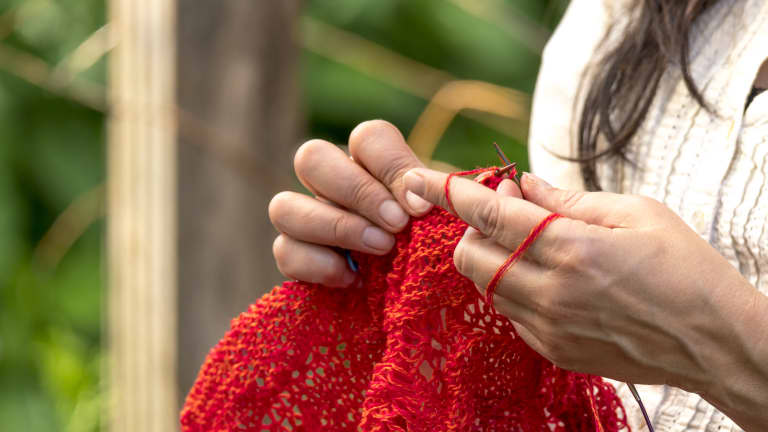 DIYer Shows Crafters How To Save a Buck With Impressive Dollar Store Finds
Whether you like to sew, draw, or make your own décor, this TikToker shows how you can score big with craft supplies from the dollar store.
I am a self-proclaimed serial hobbyist. In layman's terms that means my hobby is hobbies. I like to flit and dabble with different mediums. One minute I am a master paper quiller, the next I make a cool wreath, and then suddenly I'm back to water coloring again. While is brings me an immeasurable amount of joy getting to test the waters with various projects it also gets insanely expensive.
This is especially true if you are trying to invest in a new hobby and discover you don't like it. Because the craft store sure as shoot is not taking back scraps of fabric. So that is when you have to get crafty and figure out how to pursue your passions without decimating your wallet. That is where DIYholic, a TikToker who is also a serial hobbyist, comes in. In their pursuit of trying new things and loading up on the craft supplies for hobbies they already love, this DIYer hit up their local dollar store (in this case Dollar Tree) to find some crafting essentials. 
And honestly? There are some pretty great finds here. Not only did they score an embroidery hoop, they've got patches, thread, yarn , and needle accessories for days. While the selection isn't as robust as a hobby or craft store, getting some of the essentials here is key. 
Dollar stores are also a great place to score organizational bins for crafts on the spot too,. While it takes some patience and ingenuity combing through these aisles is totally worth it. You never know what you might find and best of all, it will only cost you a dollar to find out. Sounds like a win to us!