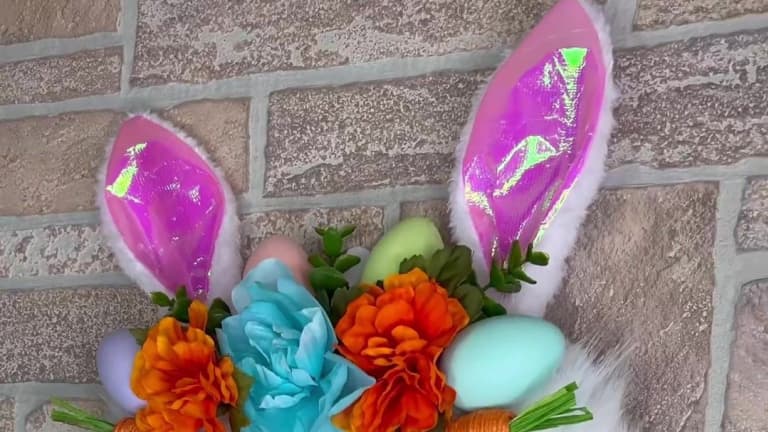 Find Everything You Need To Make This Adorable DIY Easter Wreath From the Dollar Store
This is a HomeGoods quality wreath for half the price.
Wandering around TK Maxx, HomeGoods or even Target is detrimental to the wallet if you like interior decorations. If you happen to be even the slightest bit crafty, sometimes it is better to window shop those stores for some inspiration rather than shelling out the big bucks for a premade decoration. 
In the case of holiday wreaths, this is absolutely true. Some of those cost upwards of $50 from a specialty big chain, but truthfully if you're a crafter, you probably already have half of what you need at home and a quick trip to the dollar store will supply the rest. But don't take our word for it: Just check out this super simple tutorial DIYholic did. 
Armed with a glue gun and some bits and bobs from the dollar store, this DIYer was able to transform a simple wire wreath base into a holiday decoration every-bunny will love (see what we did there). The only thing that didn't come from the dollar store was the fur trim they used as a base, but you can totally score that at a craft shop pretty easily. 
The best part is that it is completely customizable. Love Easter Eggs but loathe stuffed carrots? Ditch them. Need a wreath with certain colors to match the rest of your theme? Pick and play baby. The sky is the limit with DIY, so have fun making your own twist on what is sure to be a well loved classic for holidays to home.