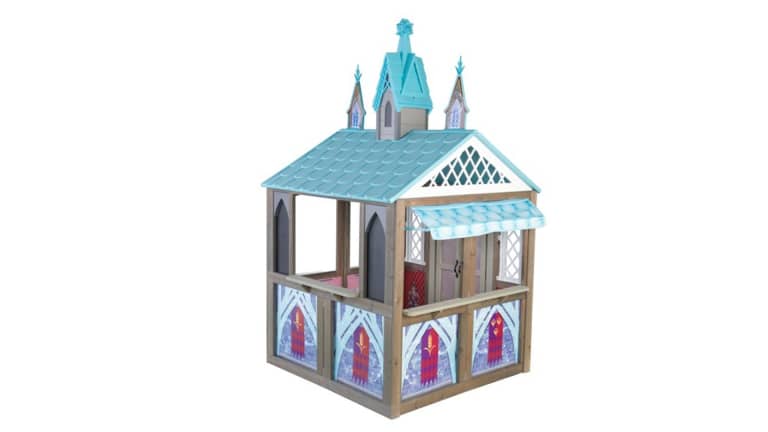 Mom Gives  Walmart "Frozen" Playhouse a Huge Upgrade and Uh, Can We Move In?
TikTok mom xoxlovesierra made her daughter's world a little more magical with this major playhouse update.
The day a kid gets a playhouse for the first time is their first taste of sweet, sweet "freedom." Having that space to play or decompress after a long morning of tantrums is really helpful for kids. And while most of our parents built the plastic playhouse, threw it in the backyard, and called it a day, TikTok mama xoxlovesierra had something else in mind.
Instead of setting up her toddler daughter's playhouse somewhere typical, she plopped it in her living room and decked it out. Her cozy little cottage has hot pink carpeted floors and two miniature sized chairs for maximum comfort. The mom also transformed the window box planters into the perfect snack storage baskets, and added a mini fridge for her juices and cold snacks. The part she and mama probably love the most? A TV that plays all her favorite shows on loop.
This dope playhouse isn't the only space the toddler has for her own. She even has a decked out playroom, complete with an indoor trampoline and a slide set.
The playhouse the mom used is a "Frozen" themed KidKraft set from Walmart that costs $349.97. And if you're wondering how the mom got that big TV in there, she actually had a brilliant hack for it.

Behind the house the mom built a shelf to red the TV on and lined it perfectly up with the window area. This way when her daughter outgrows the house, they won't have to chuck the TV with it.
Honestly girl, make some room and pass the Doritos. We're coming over!