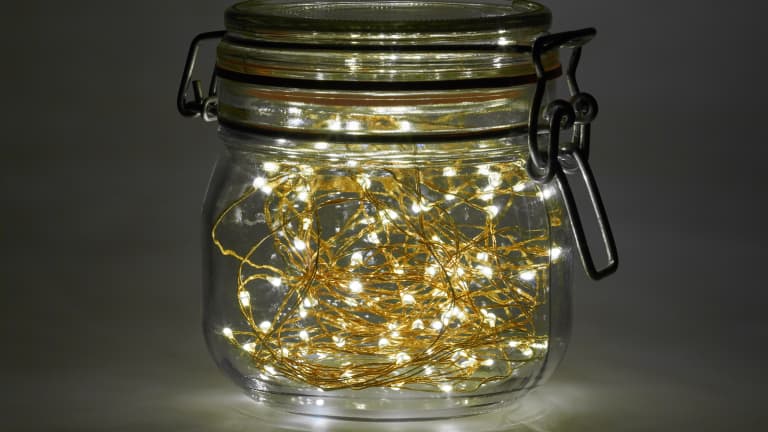 Mason Jars and Solar Lights Can Make Your Garden Look Just a Little More Magical
It's giving all the "Secret Garden" vibes hunty!
Gardens are magical on their own. Within them thrives a small ecosystem where bugs, soil, sunlight, water and seed create new life that appeases our hearts as much as they do our eyeballs. Perhaps that's why a lot of gardeners really put a lot of effort into making those spaces feel sacred. How they do it is through the details. While maintaining and caring for the flowers you plant is the biggest component in making a garden feel like a magical space, little details can really punch that up. 
Tiktoker Joy (@joyfullytreasured), who is know for her DIYs and vintage aesthetic, made her garden a little more ethereal with a few supplies form Amazon and the dollar store. 
Using just a few LED solar string lights that come already attached to a mason jar lid, all she did was screw them onto her favorite jars, stick them on some dollar store shepherds hooks and boom! Insta-magic.
This is perfect to light pathways, edge our a small garden or add a little pizzazz to a deck. And for under $40, this design idea is clutch!