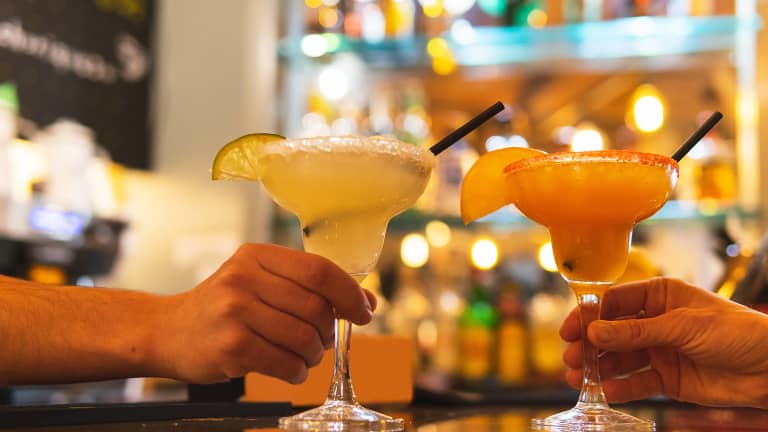 Couple Revamps Tiny Dining Room Corner Into a Cool, Functional Bar
A big space is not needed to make a bit impact.
When you don't have a big house, it can feel pretty limiting in terms of what you feel you can accomplished in a small space. You want your home to service all of your needs, no matter if that's being your fortress of solitude or you're own personal night club where anyone and everyone is welcome. The point being that you want to make sure your space is beautiful and functional, and when you're limited in square footage it can feel like a big undertaking.
Don't despair. This TikTok couple can show you how to take a small area and completely transform it be both visually stunning and functional. The pair, who is the first to admit they were lacking on space to work with, dreamt up a way to make a cool bar in their small home using the tiniest of spaces to make it happen.
The results were pretty stunning. Taking a few panels of vinyl wood and some creatively lit shelving, they make gorgeous displays for their bottles and drinkware. They added a few trinkets to really tie up the whole vibe and it worked out perfectly.
 Maximizing your space with elements that serve you and inspire you are what it is all about. After all, when it comes to houses, size doesn't always have to matter.