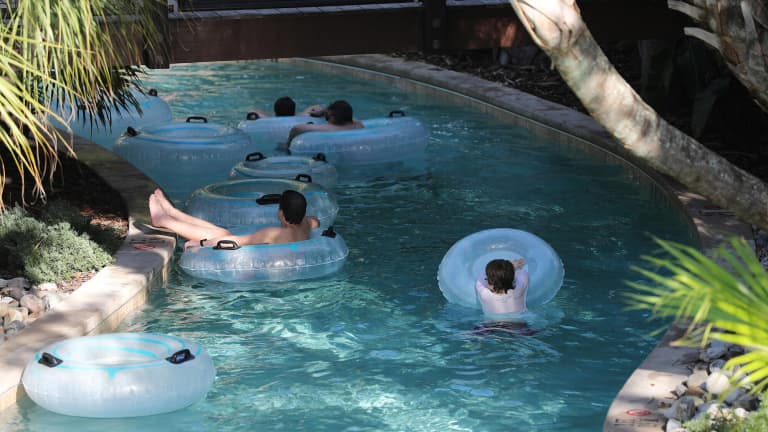 In Case You Weren't Feeling Poor Enough: Check Out This Backyard Pool With a Lazy River
In the Southern Utah desert, there is a a pool with an actual lazy river.
Waterparks always felt like a magical place. As a kid they were amazing to slide down epic slides or do obstacle courses in. When we became adults we gravitated more toward the lazy river, a place we could kick our feet up and bob along in the summer heat. If you could bring elements of both to your backyard today, wouldn't you? Well that's exactly what one Southern Utah family did when they turned their backyard into a resort like hang out spot.
It's hard to believe that this miniature paradise isn't located inside a fancy hotel, but nay, it is legitimately someone's residential home. The incredible inground pool is surrounded by a powered lazy river that takes your through a misted cave and grotto area and under a small foot bridge. 
In case you weren't jealous enough, this slice of summer heaven also has a covered pavilion area as well as a a gorgeous fire pit. Not to mention, the pool rea has a natural looking rock slide and waterfall. The entire area is surrounded by lush greenery that looks perfectly manicured. 
One of the best features of this lazy river pool's TikTok account? This adorable dog who gets to spend his days floating along the river with his play toys and favorite humans. Well, it's the best once you get over the fact that this pup is living a far more chill life than you are.