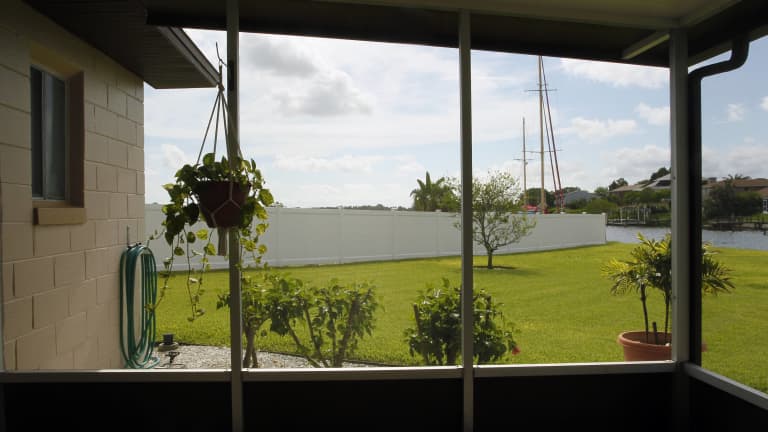 Watch This "Disgusting" Screened-In Porch Get a Huge Glow Up
This working mom transformed her "gross" screened-in porch into a home-office oasis.
We all have that room in our house that is neglected. It's under used and becomes the catch-all for the things we have no idea where else to put. Even screened in porches and outdoor spaces can morph into this, but when you look at the untapped potential those areas have, all you can see is the finish line
For working mom Cassandra Jourdan, she didn't see an unkempt porch, she saw the work from home office of her dreams. With the pandemic forcing us indoors and ultimately changing the way we work, people began taking those long hard looks at familiar spaces to create a productive work space. So she decided to turn her self-proclaimed "disgusting" porch into a positive work space. 
All it took to go from drab to fab was elbow grease, paint and decorative touches. The most visually stunning part of the transformation is without a doubt the floor. Taken from a filthy cement floor to a gorgeous stenciled focal point. 
People gushed over some of the other details, like the beautiful array of plants and mini fire pits. While some joked that it didn't look very "work" friendly, she assured that she can simply take her laptop out into the space and crank out her to-do lists.
The best part? She can slam down that laptop easily transition into happy hour in that super cool space.