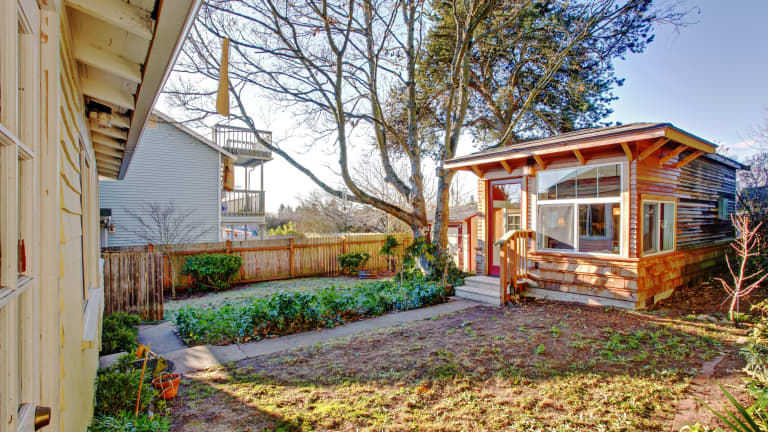 If I Had This "She-Shed" I'm Not Entirely Sure I'd Ever Leave
Family and friends are great and all, but have you seen these shiplap walls?!
Listen, I genuinely do love my family. But if you've ever had a toddler and a husband and holed up with them for months through a global pandemic, you might start to fantasize about having a solitary space. So when I tell you that tears welled in my eyes when I saw this beautiful she-shed, I'm not even kind of joking.
Turning me the color green, ModernDayFarmGirl on TikTok decided to give her followers a tour  on her she-shed that serves as her office and studio. Totally adorable but unassuming on the outside, when she opens that door my jaw slacked in utter jealousy.
From her adorable French cottage style design to her spacious areas, all I could think about is how much room I'd have for activities! I am swooning over the vintage vibes throughout the place thanks to cool antiques, and love the layered throw rugs she has all over the floor. It looks like the entire space was a labor of love, and I could easily see how someone would relish in it. 
Now excuse me whilst I go eye my backyard and figure out where I can plop one of these bad boys. I promise I'll still visit my family on occasion.