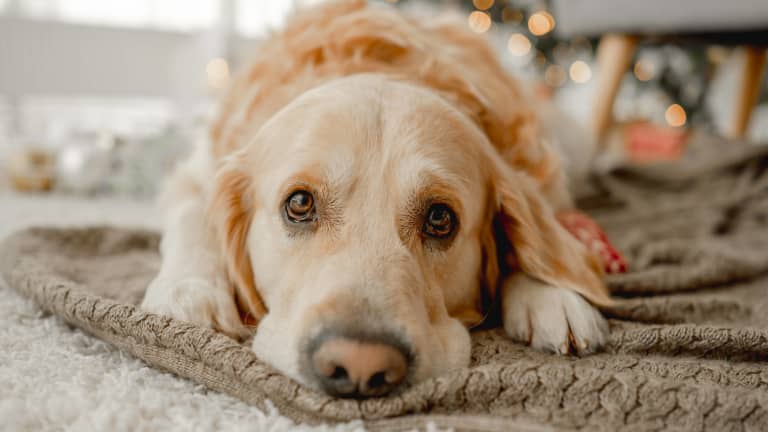 Dog Dad Builds Golden Retriever a "Secret Room" That's Nicer Than Most Human Houses
Jonathan Lower is making sure his dog Teddy is living like a king.
There is nothing quite like the love between a boy and his dog, and for Jonathan Lower that love has grown well into adulthood. In fact, he loves his golden retriever so much, he had to make sure that he had his own puppy bachelor pad. A simple wood house in the backyard would never do, so, he decided to construct a super adorable "secret room" under his stairs just for Teddy. And let me tell ya', HGTV would be jealous of this pad.
Not only dos his dog house have a grand entrance, it is decked out with a fireplace (something I might add my own human house doesn't have) and a flat screen TV. Is that all? Of course not! Teddy also has a custom cozy nook. and area rug, toy storage and freaking shiplap walls. 
Teddy doesn't just hang out in his cool pad alone. Lower visits him often, even having cute "movie nights" together in there after a day of silly adventures. 
Lower doesn't just do intricate dog house builds though. He is a thorough DIYer and has made his home just as nice as Teddy's. On his TikTok in addition to adorable outings with his pup, he shows off skills like totally renovating his laundry room or his super organized garage and workshop. 
We can't wait to see what else he cooks up for his home and for Teddy!