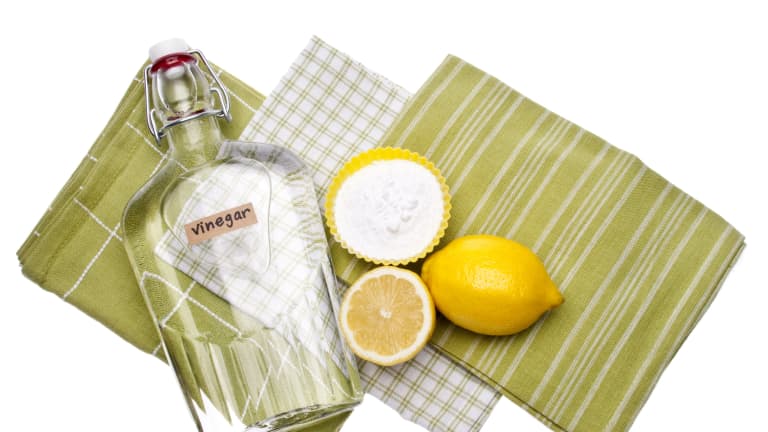 Man Makes a "Magic" Stain Removing Elixir With Things You Definitely Have In Your House
All you need are five ingredients and no stain will ever stand a chance.
Be honest with yourself: How many times have you absolutely decimated a shirt with an unsalvageable stain? Wine, ketchup, grass… all of it gets in those shirts and doesn't come out no matter how many Tide pens you use.
But what if we told you that the secret to a stain-free life is probably already in your kitchen? Armen Adamjan can 100% help you with that. The plant-growing-DIY-TikTok guru goes by the name creative_explained and has hundreds of videos that teach followers clean living tips and tricks. And yes, that includes this flawless stain removal.
And he did it all with just baking soda, lemon juice, dish soap, water and a bit of white vinegar. He then pours just a smidge of his homemade stain removal directly onto the stain and scrubs it with a toothbrush and like magic it disappears. And for anyone who is skeptical, followers in the comments section were quick to come to his defense.
User ndigoblue tried it on a white down jack that had month-old petroleum oil stains all over it, and said they tried just about everything before giving his hack a shot. White it got most of the stains out, they threw it in the washer with some more of the stain remover and the results were…perfect!
"Update thank you so much @creative_explained! it worked. the jacket looks brand new! I'm so happy. 🥰 thought I would have to toss it" 
Would you give this a try? We almost can't wait until something gets stained so we can try it ourselves!