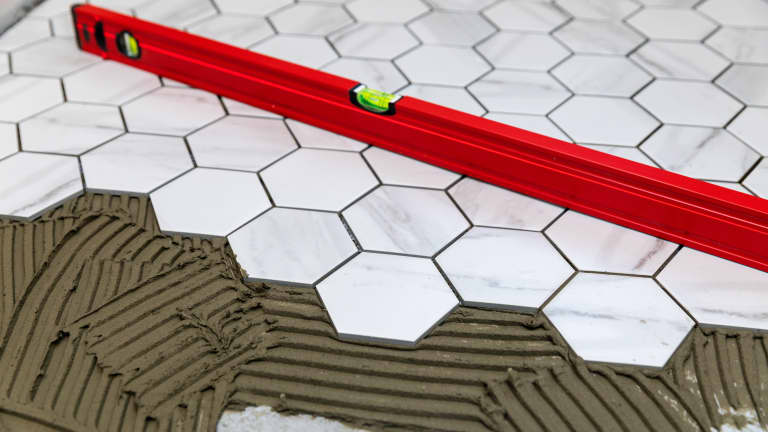 Woman Transforms Her Bathroom For Under $50
For anyone looking to refresh their bathroom space but have next to no budget, this DIYer has got you covered.
People like us walk into spaces in our own homes and get "the itch." You know the one; that incessant need to just change it up a little bit so your home can be a perfect reflection of your tastes. But being a DIY home enthusiast isn't exactly the cheapest hobby. Truly transforming a space requires know-how and cash, because heaven knows that everything from tile to decorative accents can cost a pretty penny
But what if we told you that you can completely transform a room, like even a bathroom for under $50? That's exactly what TikToker @d.i.y.bri did and the results are pretty impressive. 
And she did all of this for a grand total of $26.92. By repurposing some of the décor items she had in the house, she only purchased  a can of green paint for the vanity, a can of spray paint for the windows, and a new light switch plate for this transformation. It is a brilliant way to reuse pain in the house and freshen up a stale space. 
By focusing on changing details like painting the hardware gold instead of buying new hardware, she was able to stretch her dollars pretty far. It's the perfect way to satiate that inner DIY obsessed beast without having to claim banbkruptcy.