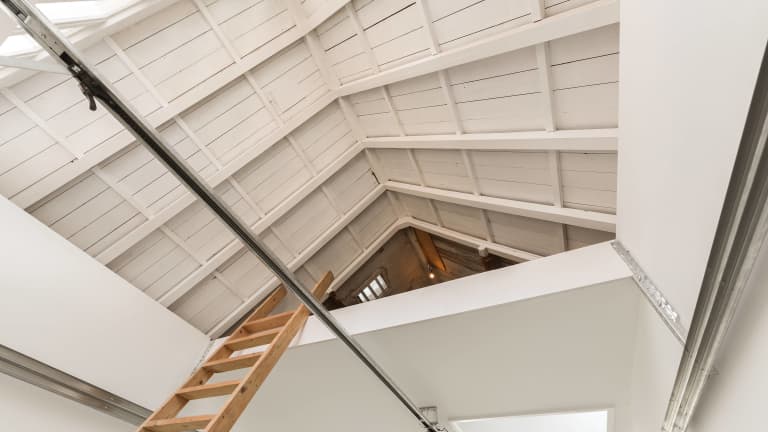 TikTokers Suggest Looking Up To the Ceiling to Uniquely Revive a Room
Popcorn ceilings aren't the only way to add texture to your room...
Admittedly we don't necessarily think of our ceilings as a focal point in the house. They are there because they need to be, and it ends there. TikTok is on a mission to prove that ceilings are the new accent walls. And after rifling through a few accounts, we might be inclined to agree. 
Instead of settling for popcorn ceilings, a boring neutral color, or even just exposed wood beans, spice it up by incorporating design elements you'd reserve only for walls.
Wainscoting evidently looks incredible on high ceilings and I for sure would never have thought to try this. You can even add lighting to make it extra opulent and make the design literally pop. But if you're looking for something even more wild, why not turn your ceiling into an elaborate garden oasis with a gorgeous floral wall paper?
And if that's not in the budget, consider getting vinyl stickers to add just a pop of design element. The truth is, it can really take a plain room to whol new heights.
Would you ever try this design trend?