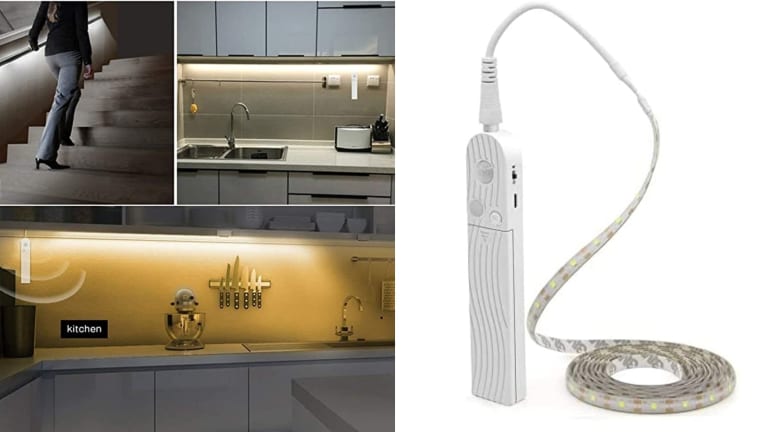 $12 LED Light Strip Makes Any Space Feel Opulent
Los Angeles, California DIYer Chandler Isaac shows followers on TikTok how adding an LED light strip can upgrade any space.
We want nothing more than to create a space that feels luxurious, even if we don't necessarily have the budget to back that up. Instead of throwing the baby out with the bathwater and totally nixing those high-end looks, we should really be trying to find ways to get the vibe without losing our life savings. 
One TikTok lifestyle influencer Chandler Isaac has made an internet career out of "cheating" the system. One of her most wallet friendly finds in her series "Boujee on a Budget" reveals that a simple $12 LED motion sensor light strip can make a world of difference in any room. 
To get the effect of lighted cabinets without the price, just stick these babies under the vanity and BOOM: instantly Instagram worthy. All you have to do is peel and cut the strip to fit in your desired space, add batteries to the senor, mount it and there you have it. 
Some other brilliant places to put it are on dressing vanities and mirrors, kitchen cabinets and stairways for a soft opulent look. It'll be the best $12 you ever spent.