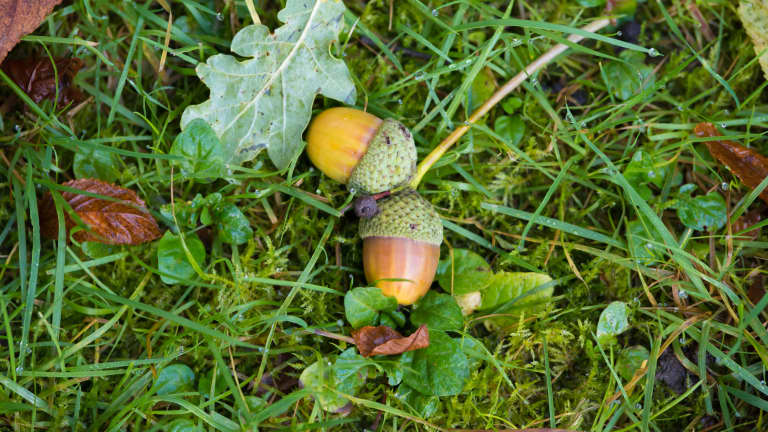 This Woman Can Transform Acorns She Found On the Street Into Bacon
Alexis Nikole a.k.a. "The Black Forager" is a whiz at all things plant-based. She can even turn acorns into "bacon."
In a world gone mad, more and more people are turning to nature for the answers. Because the truth is, there is a lot of personal peace (and plenty of bounty) out there in them woods. No one knows this better than Alexis Nikole, better known as the "Black Forager" on TikTok.
Known for her infectious smile and her joyful forest explorations, Alexis bounces through the woods and takes TikTok along for some of her favorite foraging finds. She takes time not only sharing her bounty, but explaining how she identifies edible plants like mushrooms and even gives ideas on how to cook them up.
Weaved into her fascinating finds is a lot of educational and helpful information about food equality, indigenous crops, and eco-friendly advice. For anyone who wants to go off the grid or become a very "crunchy" vegan, her tips and tricks are invaluable.
She also makes bizarre and interesting dishes, i.e. uh ACORN BACON!?
With a lot of wit and a ton of inexplicable know-how, Alexis walks us through the process of foraging, prepping and turning acorns into a vegan-friendly bacon. In a fascinating process we watch her pulsating raw acorns, extract their milk and use it to make the tasty substitute. Along the way, we get how to identify a good nut, what to do with scraps, and even a dish to use the bacon in.
I mean, who even needs grocery stores any more, amIright?